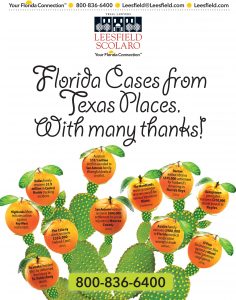 Leesfield Scolaro, through its leading verdicts and results, has established a 43-year reputation representing injured clients throughout Florida, nationally and internationally. Our goal remains to resolve cases and bring financial security to injured clients. Representative of 2017 are the following results: (This is a partial list with the full compilation found in our website at this link)
A 14-year-old boy from Miami-Dade County who sustained extensive injuries to his leg caused by the defective bicycle bar handle manufactured in China. This case is set for trial.
A 61-year-old Miami Beach resident awarded $450,000 as a result of his toe being crushed and amputated when a negligently installed marble counter at a residential building collapsed on his foot.