Yesterday, we reported on the tragic accident that took the life of a bicyclist and seriously injured another in a hit and run accident that occurred in Key Biscayne in the early morning hours.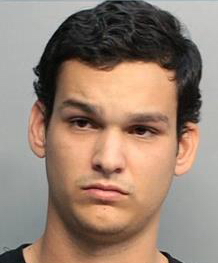 In the last 24 hours, police has released additional information on what caused the accident, and the identities of the people involved. 21-year-old Alejandro Alvarez was arrested by police after he admitted to running over bicyclists Walter Reyes, and Henry Hernandez. Walter Reyes succumbed to his injuries at the scene, while Henry Hernandez was emergently taken to Mercy Hospital for serious physical injuries. Henry is said to be in stable condition at this time.
Upon admitting being at the wheels of the 2014 VW Jetta involved in the incident, Alvarez was arrested by police. He is currently behind bars and facing multiple criminal charges, including manslaughter and driving under the influence.