A life-altering collision for at least 2 young women occurred this morning at approximately 2:30 a.m. on Coral Way and SW 84th Avenue in Westchester, Florida, when their vehicle collided an 18-wheeler tractor trailer, driven by Larry Donell Robinson.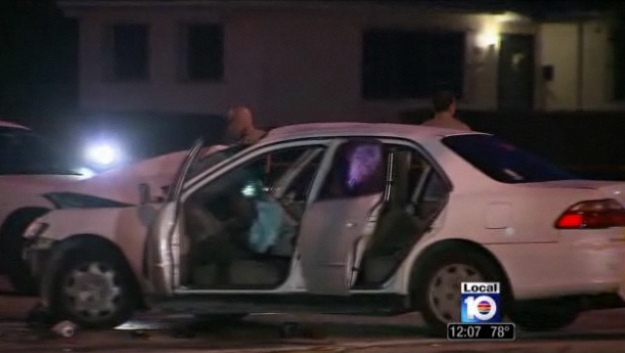 Larry Robinson was lucky to walk away from this accident without a scratch, but sadly for the occupants of the white Honda Accord, they all were rushed to Kendall Regional Medical Center.
We have since learned that the driver of the Honda, Alexandria Estrella, 23, and Ana Posada, 18, are in critical conditions and still fighting for their lives. The other three passengers identified by police as Jovanni Oliva, Anthony Emmanuel Del Rio, and Moises Arnold Alvarez were also injured, but not critically.