Among all water-based recreation activities that Floridians participate in year-round, parasailing has proven to be the most dangerous. By the very nature of parasailing, accidents invariably result in either catastrophic injuries or death. Leesfield Scolaro with other key advocates have been at the forefront of promoting the passage of laws and regulations to increase parasailing safety. After numerous articles and blogs, answers have finally come with the recent passage of the White-Miskell Act, and, now, this week's release from the NTSB's Special Investigation Report: Parasailing Safety.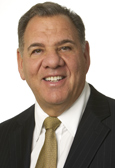 Promoting parasail safety has become a priority of mine since 2007 while representing the family of two teenage-sisters, injured and killed during a flawed parasail ride. This was national news and rightly so. Witness videos and photos showed the boat towing the parasail as it was pushed ashore due to strong currents and very high winds, and on the end of the towing rope, you could see the two sisters in the parasail, dangling dangerously high up in the air, at the mercy of the elements. Seconds later, the towing rope snapped and both girls were catapulted against several buildings, dragged across rooftops, and falling lifeless into palm trees.
After speaking with members of the Coast Guard, it became clear that human error was the common denominator in almost every single parasailing accident. Faulty equipment, inadequate weather-tracking equipment, operator error, or lack of training are always contributing factors of parasailing tragedies. There was no protection from the State of Florida nor did the Federal Government have any regulation in place to safeguard the public from irresponsible operators at the time. For years, the parasailing industry was a modern version of the wild wild west: Buy a boat, a rope, a chute, you are in the parasailing business! Things had to change.