Yesterday, the Senate Committee pm Regulated Industries passed Senate Bill 320 by a unanimous vote of 9 to 0. Members of the Senate Committee had just finished hearing from families who have lost loved ones in parasailing accidents in Florida.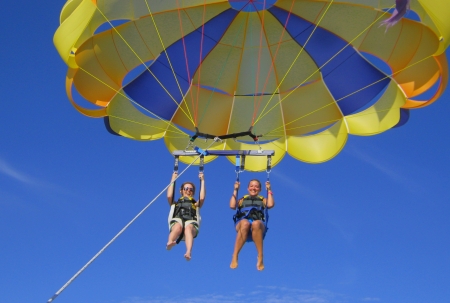 Among them, the family of Amber May White who tragically died in 2007 while parasailing with her younger sister Crystal. Leesfield Scolaro represented the family and a confidential settlement was reached out of court. In 2007, as it is true today, the parasail industry is absolutely unregulated. Despite countless voices begging for this activity to be regulated, the industry has been operating completely free of any rules. Parasail operators are self-regulated, which often translates in utter lack of safety and proper training.
While yesterday was the first optimistic step in the right direction, it is 7 years removed from the fatal accident that has changed the family of Amber and Crystal forever. Click here to learn more about the events in that case and the lawsuit that ensued.