On November 15, 2011, Celebrity Cruises Passenger Bernice Kraftcheck boarded the Turtle, a small boat owned and operated by Caribbean Watersports & Tours, a corporation based out of the U.S. Virgin Island, which offers parasailing excursions through Celebrity Cruises.
After the two cruise passengers boarded the Turtle, the weather became more and more menacing as the winds picked up in intensity and a heavy cluster of low clouds formed above the small bay where the parasailing experience was to take place. Despite the changes in weather and the dangerous windy conditions, the operator decided to launch Bernice and Danielle into the sky.
Moments later, as Bernice and Danielle were high up in the sky, the operator's parasail rope broke, causing the tandem to plummet from the sky into the water. While Danielle sustained massive and catastrophic injuries, her mother Bernice sustained serious fatal injuries, eventually resulting in her death.
Read our earlier post on this accident here: Celebrity Cruises Terminates Parasail Excursion After Death of Passenger
Leesfield Scolaro has filed a wrongful death lawsuit against Celebrity and against the parasail operator for their respective failures and acts of negligence. A copy of the complaint filed today in Federal Court can be obtained by clicking here.
For any media inquiry, please contact Ira Leesfield by email or by phone at 305-854-4900.
The parasailing accident attorneys of Leesfield Scolaro are nationally recognized for handling similar catastrophic parasailing accident cases in the past.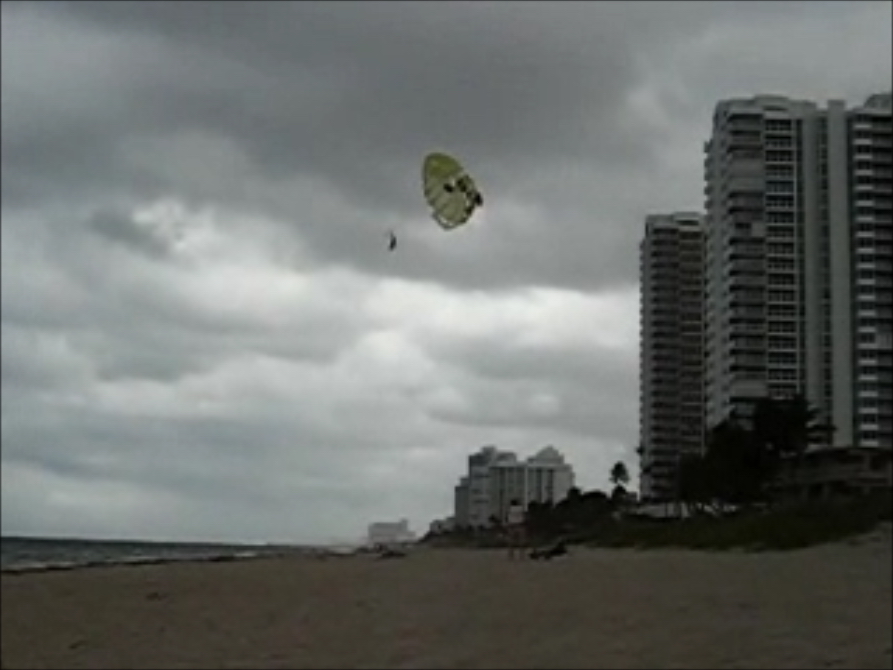 Within the last five years, Ira Leesfield represented two minor sisters who also plummeted from the sky after the rope of the parasail broke off due to bad weather. One of the two sisters sustained severe permanent physical and emotional injuries. The other sister was fatally injured and despite the doctors' efforts to keep her alive on a ventilator, she ultimately died after being in a coma for two days.
This case received national exposure with appearances on The Today Show and Inside Edition. In that case, the operator of the parasail decided to disregard weather warnings sent out over the radio to boaters and to ignore the increasingly menacing clouds and powerful winds. As soon as they were in the air, the two girls, as shown in the photo above, were dangerously close from the shore and the nearby buildings. The winds were so intense that the small boat pulling the parasail was almost beached. Ultimately, the winds were too strong for the subpar equipment, and the rope broke off, sending the two girls flying against the buildings behind them. They were uncontrollably catapulted from one building's roof to another, before falling almost 40 feet to the ground where they were rescued by horrified witnesses.
In a more recent case handled by Thomas Scolaro, a young wife and mother sustained severe facial injuries and closely escaped losing her life by drowning after the parasail operator decided to send her up on the parasail in the middle of a forming storm, despite other owners shutting down their parasail operations at the same time.
Continue reading