Yesterday, the Senate Committee pm Regulated Industries passed Senate Bill 320 by a unanimous vote of 9 to 0. Members of the Senate Committee had just finished hearing from families who have lost loved ones in parasailing accidents in Florida.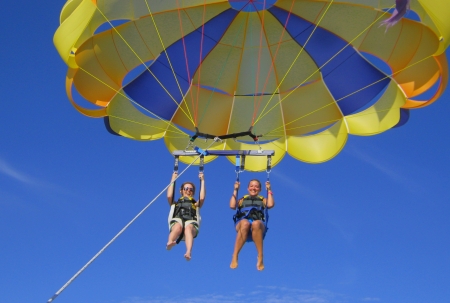 Among them, the family of Amber May White who tragically died in 2007 while parasailing with her younger sister Crystal. Leesfield Scolaro represented the family and a confidential settlement was reached out of court. In 2007, as it is true today, the parasail industry is absolutely unregulated. Despite countless voices begging for this activity to be regulated, the industry has been operating completely free of any rules. Parasail operators are self-regulated, which often translates in utter lack of safety and proper training.
While yesterday was the first optimistic step in the right direction, it is 7 years removed from the fatal accident that has changed the family of Amber and Crystal forever. Click here to learn more about the events in that case and the lawsuit that ensued.
Among the proposed regulations, here are the most important measures that may become Florida law under Florida Statute 327.375:
– Minimum bodily injury liability insurance coverage of at least $1 million per occurrence and $2 million annual aggregate obrained and maintained by the owner or operator of the vessel;
– Proof of insurance must be available for inspection at the location where commercial parasailing is offered or provided for consideration;
– The insurance carrier's name and address and the policy number to customers requesting that information;
– A current and valid license issued by the United States Coast Guard to the person operating the parasailing vessel which is appropriate for the number of passengers and the size of the vessel;
– A parasailing vessel must be equipped with a functionnal VHF marine transceiver and a separate electronic device capable of providing access to National Weather forecasts and current weather conditions;
– An operator must use all available means to determine weather conditions and record this information in a weather log each time passengers are to be taken out on the water; and
– Recorded weather information should be available for inspection at all times at the operator's place of business.
Previous bills attempting to regulate the parasailng industry fail over the last 5 years. This new Senate bill is the latest and most promising to date. Let's hope that the legislator finally listens to its constituency and passes the very first law to regulate this dangerous activity.