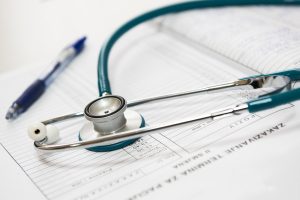 Turned down by other law firms, a young widow whose husband had been abhorrently ignored by ER doctors at a Florida Hospital turned to Leesfield Scolaro for help. Ten months later, Partner Thomas Scolaro and Attorney Mason Kerns were able to secure a multi-million dollar settlement during the claim's pre-suit period, for the loss of her husband and for her young son's loss of his father.
Earlier this year, Scolaro and Kerns reached another multi-million dollar settlement on behalf of an adolescent girl whose doctor failed to recognize that his patient had sustained a stroke. The doctor's unbelievable failure to diagnose caused delay in administering known effective treatment. Due to this physician's negligence, our 17-year-old client was left with permanent cerebral sequelae which have drastically altered the quality of the remainder of her life.
These catastrophic medical malpractice cases were the main target of previous Administrations who actively sought (and succeeded to) limit the recovery of medical malpractice victims through arbitrary and unconstitutional laws. Indeed, since 2003, Justice for medical malpractice victims has been very hard to obtain due to insurance company-friendly laws. Governor Jeb Bush at the time forced the passage of statutory caps for plaintiffs who had been victims of medical malpractice, limiting the monetary compensation they rightfully deserved. The preeminent argument was that malpractice insurance premiums for Florida doctors were skyrocketing and causing good doctors to flee the state as a consequence.