On Saturday June 30, 2012, a family visiting Miami from Lawrenceville, Georgia, spent the afternoon at the new Marlins stadium. They watched Miami beat Philadelphia in what would be their last moment as a family.
Minutes later, as they were walking back to their car, on the sidewalk, a minivan driven by Raul Ortega Arias came hurling down at them. The vehicle was going too fast, none of the family members had time to escape. In the end, 13-year-old Adriana Diaz, 14-year-old Franklin Diaz, and 53-year-old Esther Terrero de Diaz, were killed in this unbelievable tragedy. 10-year-old Magdeline Diaz was also critically injured in the crash and she is still listed in critical condition.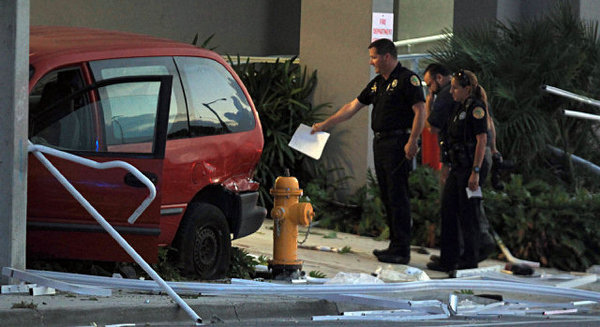 While police officers who responded to the scene initially told media that the cause of the accident was unknown, several news outlet have reported that Arias lost control of his vehicle after suffering some sort of medical condition. The 67-year-old driver was also killed in the accident.
How could this have ever happened and was this tragedy avoidable?
The attorneys of Florida Injury Lawyer Blawg have resolved several cases where a driver either injured or killed an innocent bystander secondary to blacking behind the wheel. In the latest instance, the driver of an SUV lost control of his vehicle after blacking out and killed a pedestrian who was waiting for a bus, sitting on a bench at a bus stop.
In both instances, the out of control drivers' car insurance raised defenses of "unknown medical condition". In raising such defense, the insurance company had to prove that their insured driver was the victim of a medical condition that the insured was unaware of. If a person is known to have seizures, and causes an accident due to a seizure, the "unknown medical condition" defense will not be successful. In the two cases Leesfield Scolaro resolved, the "unknown medical condition" defenses were not successful and confidential settlements were entered into to compensate the families who lost a loved one.
In the tragedy that occurred near Marlins stadium this past weekend, Arias' medical condition will be investigated and will solely determine whether the family's loss of life will ever be indemnified.