Among South Florida bicyclists, Key Biscayne is known for its perfect cycling area with approximately 5 miles of straight scenic roadway. Every day around sunrise and sunset, large groups of cyclists make their way up and down Virginia Key and Key Biscayne, located just two minutes from Downtown Miami.
This is exactly what our client was doing one October morning before a tragic incident with a motor vehicle caused him to sustain permanent injuries and surgery. Our client was lawfully riding his bicycle westbound on the Rickenbacker Causeway in the designated bicycle lane. At the same time, an Officer with Coral Gables Police Department, Officer Robert H. Thomson was driving his police car westbound on the Rickenbacker Causeway in the vehicle lane. Inexplicably and without warning, Officer Thomson cut off our client by making a right turn and crossing over the bicycle lane, which caused our client to collide with another cyclist and fall off his bicycle.
In November, Attorneys Thomas Scolaro and Michael Shepherd filed suit against the City. Litigation is currently ongoing.
A history of prevailing in Court on behalf of injured bicyclists
Throughout its 47-year history, Leesfield Scolaro has represented hundreds of clients injured while riding a bicycle. Recently, Senior Managing Partner Ira Leesfield obtained a $5,350,000 settlement on behalf of our bicycling client. At the time of the incident, she was off the road on the shoulder of the Overseas Highway when she was struck by a vehicle which was out of control while the driver was adjusting the GPS system of his car.
In another case, our client was killed while riding his bicycle on US-1 in the Florida Keys when he was struck from behind by an under-insured driver, who veered into the bicycle lane and fled the scene. Despite inadequate insurance coverage, Thomas Scolaro secured a $1.3 million recovery.
In the recent past, A young mother who was bicycling with her young son were injured when a careless SUV driver ran them over in Miami Beach. Partner Justin Shapiro represented the family and secured a $3,000,000 settlement for their injuries without filing a lawsuit. Shapiro established at the onset of the case that the at-fault driver cased the incident when she became distracted by her son in the back seat of her vehicle and she stopped paying attention to the road.
Share the Road
At the time of this latest article's publication, NBC Miami reported that a bicyclist was critically injured this week on Key Biscayne in a hit-and-run incident. This is a tragic reminder that Leesfield Scolaro's campaign to bring awareness to motorists of the overwhelming presence of bicyclists on South Florida roads must persist.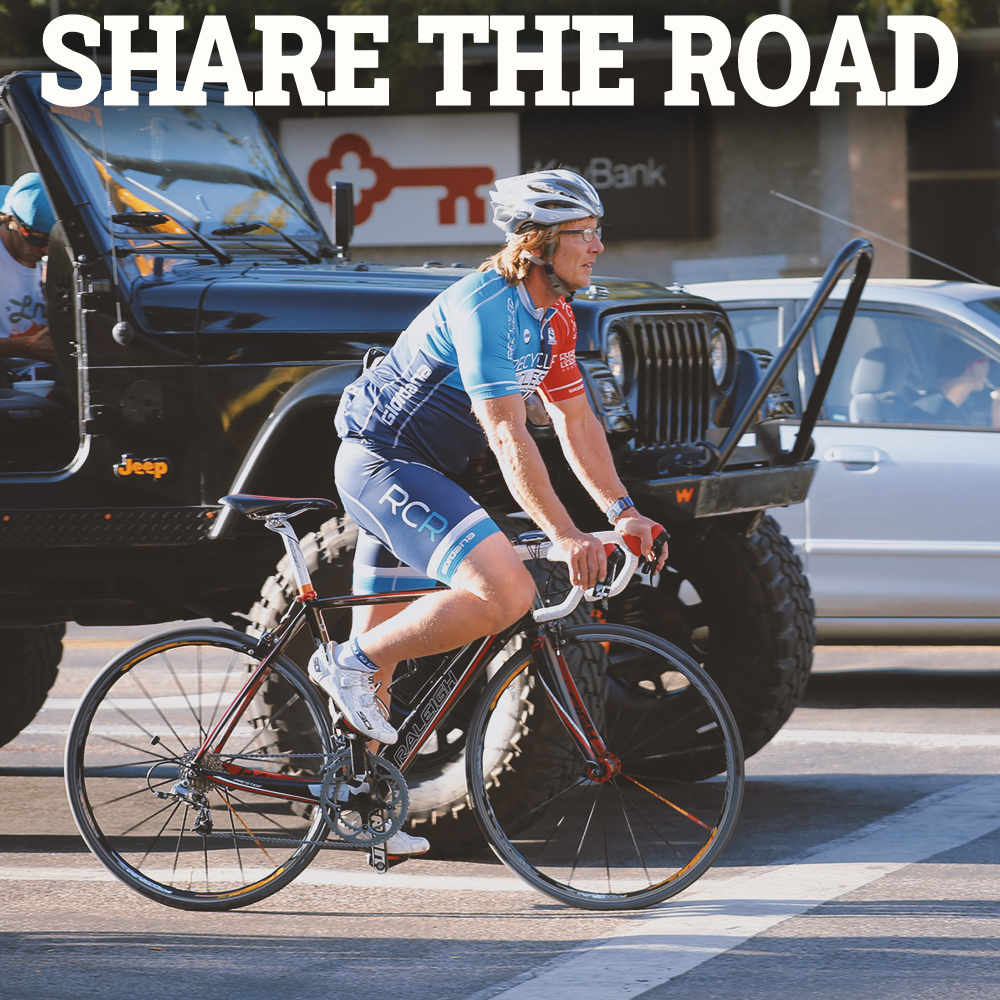 In 2014, Leesfield Scolaro began its "Share the Road" campaign on its US-1 digital sign published to 1.4 million motorists every week. This campaign was born out of the fact that Florida is the most lethal state in the nation for bicyclists. According to USDOT data, Florida has the highest number of bicycle accident deaths per 100,000 people in the country through 2020. Between 2011 and 2020, a total of 1,428 bicycle-related deaths have been reported in Florida.
The latest report by the National Highway Traffic Safety Administration projects a 10.5% increase in traffic fatalities in 2021 compared to 2020. In Florida, this increase was even higher, with a 12.7% rise in overall road deaths.
Key Biscayne
Key Biscayne is a barrier island located off the coast of Miami, Florida. It is known for its pristine beaches, scenic parks, and exclusive residential community. Key Biscayne is also home to the Miami Open tennis tournament, the Crandon Park Tennis Center, and the Miami Seaquarium. It offers a variety of recreational activities such as fishing, boating, golfing, and biking, and is a popular tourist destination for its tropical climate and island atmosphere.
The island has several bike paths and scenic routes that are popular among cyclists and offer stunning views of the ocean and the Miami skyline. The Crandon Park Nature Trail is a 2.5-mile path that winds through the lush tropical vegetation of the park, and the Bill Baggs Cape Florida State Park features a bike path that leads to the southern tip of the island, where you can see the historic Cape Florida Lighthouse.

For more information on bicycle accident cases, call our firm at 800-836-6400.