In Northern California's Calaveras County last night, twin brothers Ryan Hall and Joshua Hall died during a local power outage. The two 22-year-old brothers were ventilator dependents and the early investigation revealed that their respective ventilators' back-up system systems failed when the house lost power.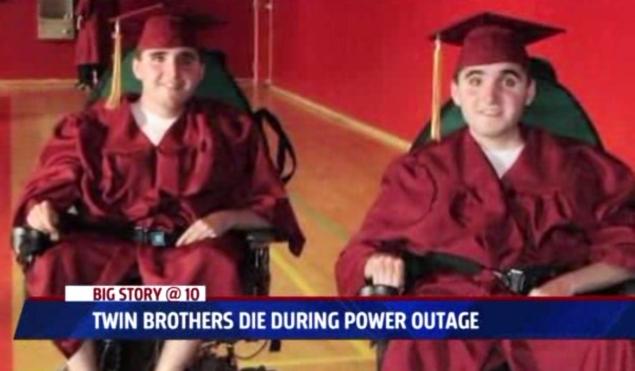 Ryan and Joshua Hall suffered from muscular dystrophy and relied on their ventilator to breathe for them. Sheriff Gary Kuntz told reporters that the investigation is focused on the reasons why the backup systems failed.
This tragic incident is eerily similar to a case Leesfield Scolaro recently handled and successfully resolved after almost three years of litigation, and a $2.5 million wrongful death settlement was reached for the parents and sole caretakers of the 31 year-old man who died.