This week, Partner Justin Shapiro won a $36.6 million verdict on behalf of the parents of a skateboarder struck and killed by a distracted driver. That skateboard verdict follows a very recent jet ski settlement in Key West by Thomas Scolaro and Justin Shapiro in the amount of $2.88 million. "In the last decade, recreational injuries from all sources have skyrocketed, in spite of our law firm's attempts urging remedial and protective legislation" says, Ira Leesfield, founding partner.
Leesfield Scolaro's long-term interest in protecting the public from dangerous and unregulated recreational activities began over 25 years ago when Ira Leesfield took on the motorcycle and ATV industries, rounding up over $100 million in settlements and verdicts including a $19.8 million verdict against American Honda in Erie, Pennsylvania. The motorcycle sidestand defect has long been remedied. "3-wheeler ATV's" have been totally replaced by the more stable 4-wheeler.
However, new activities and enticements have sprung up, including exotic water sports such as jet ski, parasailing, zip-lining, scuba diving, boating collisions, and an entire resort industry promoting "fun" while disregarding safety.
Some examples of our firm's recreational recoveries include: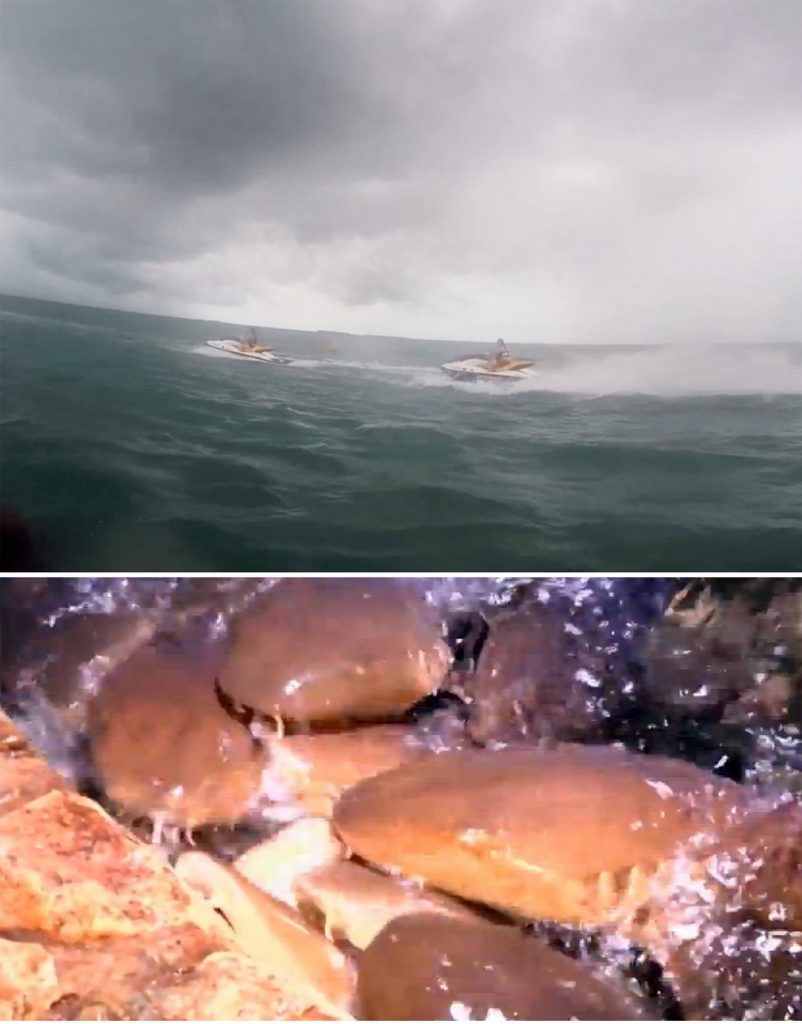 2017
• Car strikes Seattle bicyclist recovers $1.3 Million
• Keys resident recovers $5.3 Million in bicycle-truck collision
• Atlanta student received $5 Million recovery from Moped injuries
• Salt Lake City man in boating collision with a fixed channel marker recovered $1.6 Million
• Young woman from Tennessee recovers $3 Million in medical malpractice against cruise ship
• New Jersey family recovers $3 Million for jet ski sports injuries
• Injured child recovers against cruise line $2.5 Million
• Retired New Jersey electrician recovers $850,000 for motorcycle collision
• Unsupervised slide activity aboard ship injures Canadian child and recovers $350,000
2016
• Texas security guard drowns on snorkeling excursion widow recovers $200,000
• Passenger on cruise ship driving range blinded from defective layout and construction recovers $475,000
• Passenger aboard glass bottom boat sustained shattered knee due to boat captain's negligence recovers $665,000
• Cruise ship failed to dry basketball court prior to opening and client sustained traumatic quadricep tear requiring multiple surgeries recovered $385,000
2015
• $10 Million for miniature golf electrocution death of a minor
• $3 Million recovery for handicapped child from Rochester, NY, on bus excursion
• $500,000 for child injured in amusement shark attack
• $1.8 Million wrongful death recovery in Palm Beach bicycle collision
• $3 Million recovery for bicycle injuries to Miami-Dade lawyer
• New York moped tourist $5 Million recovery rental car
For a comprehensive list of recreational hazards and recoveries please see https://www.leesfield.com/latest-results.html. According to Scolaro, resorts and cruises encourage recreational users to "let their guard down and fail to maintain an alertness to dangers". A perfect example, a mother and daughter on a vacation parasailing venture resulted in death and disabling injuries and $8 million recovery by Leesfield and New York co-counsel.
The cruise industry continues to be a significant perpetrator causing injuries from poor maintenance resulting in serious falls. Recently a serious head injury on a cruise ship basketball court ($3 million for a young boy hitting his head on an exposed defect) was completed by Scolaro. Water slides and all kinds of "theme park" attractions heavily contribute to shipboard injuries noted partner, Justin Shapiro. For a complete list of shipboard/cruise injuries please go to https://www.leesfield.com/verdicts-settlements.html.
When you combine 4,000 passengers, untrained crew, no law enforcement presence, and the ready availability of alcohol, you have the "perfect storm" for loss, unless there is diligent, thoughtful, and ample control and regulation of all activities. Leesfield Scolaro has taken the national lead over the past 25 years in promoting productive legislation in the cruise, parasailing, and resort industry. Clients from 28 states and numerous countries have now sought our help.