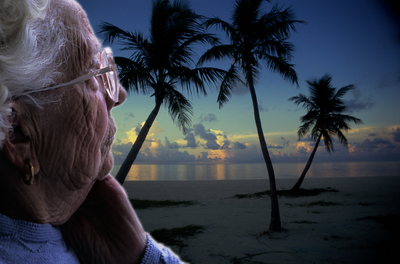 When Ira Leesfield was attending school in Hollywood, Florida, where he grew up, the Rehabilitation Center at Hollywood Hills did not exist, but the building was part of Leesfield's paper route and residence area. Leesfield, recipient of the South Broward Professional Women's award, was shocked reading about the recent gross negligence which caused the tragic death of eight patients at the facility, in violation of Florida Statutes 400.022. Ira Leesfield's law firm, Leesfield Scolaro, P.A. has handled hundreds of nursing home and institutional injury cases due to nursing home neglect. The most vulnerable and least able to defend themselves are the elderly.
Obviously, this facility was operated on a very thin margin with inadequate staff in number and training. It just took this incident as the "straw that broke the camel's back." There is no explanation and no justification for a senior citizen to lose their life while under the care of a nursing facility. "After all, says Leesfield, that's the whole purpose of a family selecting a nursing facility."
A long history of successful nursing home litigation by Leesfield Scolaro includes the following:
Wood v. Tamarac Rehabilitation & Health Center
Fernandez v. Villa Maria Nursing Home
Sanchez v. Oceanside Extended Care
Coloma v. North Miami Nursing & Rehabilitation Center
Mullings v. Key West Convalescent
Ciani v. Heartland Rehabilitation Center
Hernandez v. St. Anne's Nursing Home
Ngoun v. Renaissance Health
Shockley v. Marathon Manor
Levien v. Watercrest Nursing Home
DiGiovanni v. Vista Manor Nursing Home
Rodriguez v. Ponce Nursing Home
Additionally, the firm has represented victims of multiple institutional tragedies and deaths, including carbon monoxide poisoning, hotels and public facilities, as well as minor children placed in the care of unwatchful attendants at rehabilitation centers.  Ira Leesfield has also spoken on these very issues many times.
A quickly instituted criminal investigation will certainly delve into all the causes of death. However, this will turn out to be very simple:
∙ Cutting corners
∙ Cost saving and profit will be the explanation for why eight of our "golden age Floridians" lost their lives.
Founded in 1976, Leesfield Scolaro, P.A. is widely regarded as one of Florida's premier trial law firms. The practice focuses on cases involving serious personal injury, wrongful death, aviation, travel torts, cruise ship and maritime, motor vehicle accidents, product and premises liability, negligent security, medical malpractice and nursing home litigation. The firm's headquarters are located at 2350 South Dixie Highway in Miami, with additional offices in Key West and Central Florida/Orlando. For additional information, call 305/854-4900 or 800/836-6400, or visit www.Leesfield.com.