An autopsy performed on the young Ashton Jojo, who died yesterday at a Central Florida resort, confirmed that the 11-year-old was fatally electrocuted.
As we reported earlier today, Ashton and her family were staying at a Kissimmee resort. Ashton was playing miniature gold, located on the premises of the resort, when she reached into a pond to retrieve her golf ball. As soon as she came in contact with the water, the young girl began to scream. Despite the aid of another guest, and a resort employee, Ashton could not be saved and she became unresponsive before EMS arrived on the scene.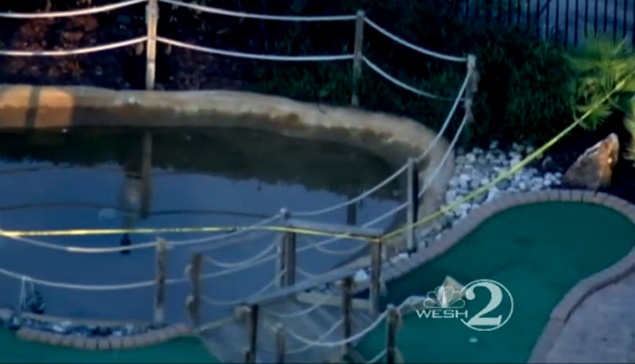 Today, Orange County code enforcement officers inspected the site where the incident occurred and found numerous violations which would explain what happened. Among these violations, inspectors found that electrical breakers had been improperly replaced. According to Allen Morton of the Orange County Division of Building Safety. GFI breakers are also required for hot tubs and swimming pools.
Morton believes that water could have sipped inside the motor, and submerged the electrical wires and/or the electrical connection. When that happened, the water became "hot", or electrically charged and fatally shocked the young girl as soon as she came into contact with the water.
The Sheriff's Office dismantled and took possession of the underground pump as well as the faulty wiring as part of the ongoing death investigation.