Miami, June 2022 – Partner Adam Rose secured a record-setting verdict on behalf of his clients, a family whose daughter was killed and son incapacitated by a drunk driver who was overserved at a popular Miami bar. While the reading of the jury's verdict gave the family the satisfaction of knowing that some justice was served, it could do nothing to change the cruel reality of two broken-hearted parents who have lost everything.
While on their way to drop their daughter off at the airport for a flight to medical school orientation, the family car was hit head-on by a drunk driver speeding in the wrong direction on I-95. Their daughter, 23, was killed in the crash, and their son, 21, suffered catastrophic brain and orthopedic injuries, leaving him in a wheelchair, unable to speak, and requiring round-the-clock care for the rest of his life. The drunk driver had spent the night and early morning bar hopping and getting obliterated before making the terrible and fateful decision to get behind the wheel.
At trial, the Miami jury was visibly moved by Dad when he took the stand and tried to explain in his own words the unimaginable agony, grief, and struggle to carry on that he and his entire family wrestle with every day. Dad, who moved to America with his daughter and son when they were 6 and 4, shared with the jury that everything he and his wife did in life from the moment on was to make sure their children had every opportunity possible.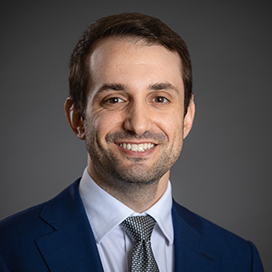 As Adam Rose recalled:
"The jury saw what a special family this was, and they were clearly affected as they tried to comprehend this level of loss. This family was the embodiment of the American dream. They wanted to raise their children in a country where they could grow up to become anything they wanted. From the day they arrived here, they got to work: multiple jobs, learned English, took classes, got their children tutors, made sure they had every tool they needed to succeed. And they made it. After all those years of sacrifice, their daughter was off to medical school, their son was joining the police academy, soon to marry the love of his life. But in the blink of an eye it was all taken away. The jury heard them and delivered a very powerful message."
This verdict concludes a long legal battle against multiple defendants, two of which settled before trial.
"The result in this case shows what hard work and creative lawyering can do for clients with devastating injuries. Along with co-counsel Aaron Davis, we are happy to settle with two defendants and to obtain this record verdict for them"

–Ira H. Leesfield, Founding Partner.
Largest Verdict in Eleventh Judicial Circuit of Florida's history joins Leesfield Scolaro's Historic Results
The jury awarded over $95 million to the family, $57 million to the son, and $38 million to both mom and dad. This represents the largest verdict in a motor vehicle accident case in the history of the Eleventh Judicial Circuit of Florida (Miami-Dade County) and it is the 4th largest car accident-related verdict in Florida's history.
The verdict obtained by Adam Rose is also the largest verdict in the 46-year history of Leesfield Scolaro.
Defective Product- Previously, Ira H. Leesfield obtained a $19.8 million verdict against Honda in a design defect case where our client sustained a C6 spinal cord injury (Eimers v. Honda Motor Company, Ltd, 1993 WL 333027 (No. 112123)).
Wrongful Death; Motor Vehicle Accident- Justin Shapiro tried a wrongful death case that resulted in a $36,960,000 jury verdict (Estate of Pereira v. Fleuricourt). This was the largest pedestrian accident verdict in Florida in 2017 per TopVerdict.com.
Negligent Security; Assault- Thomas Scolaro obtained a $40,580,000 verdict on behalf of E.E. against her criminal assailant, Mark Jason Holmes, who attacked her with a hammer in the parking garage of a Resort Hotel in Key West. This represents the largest verdict in Key West / Monroe County's history.
Medical Malpractice- Jury awarded $24,100,000 to our clients in a birth trauma / medical malpractice claim against the doctor who performed the delivery. The child, who cannot walk or talk because of the botched delivery, suffers from a severe form of cerebral palsy. In the middle of a 18+ hour long delivery, our client started to bleed internally which in turn interrupted blood flow to the baby's brain which deprived her of oxygen for a prolonged period of time. This is the largest verdict in a medical malpractice in Seminole County, FL.
Motor Vehicle Accident- A Broward County jury awarded Thomas Scolaro's client, Dwight Grant, a $15.4 million verdict. Mr. Grant was a back-seat passenger in a car stopped at a drawbridge. His car was hit from behind by a drunk driver. He suffered permanent brain injuries including short-term memory loss and chronic seizures. At the time of the crash, the other driver, Matthew Lyons, was fleeing police.
Every partner at Leesfield Scolaro has obtained an 8-figure verdict
Leesfield Scolaro's culture of success is founded on an alloy of experience, compassion and hard teamwork. Across six decades, Leesfield Scolaro has consistently obtained the best possible results for clients. We implement winning legal strategies and creative lawyering, even in cases previously turned down by other firms. Recognized as one of the leading trial law firms in the nation, our trial lawyers rank among the top attorneys in Florida and nationwide.
We only represent people and families who have suffered serious injury or the loss of a loved one due to the fault, carelessness, and negligence of others. We do not represent insurance companies, but our reputation and professionalism make us the firm defense lawyers call when someone injures their loved ones. In solely handling catastrophic personal injury and wrongful death cases, our trial lawyers have over 100 years of courtroom experience, litigating in every County throughout the State of Florida, with offices in Miami, Key West, and Central Florida.