Experienced personal injury lawyers know all too well that dangerous conditions exist all around us as soon as we leave our home. Over the past four decades, Leesfield Scolaro's trial attorneys have seen unsuspecting members of the public suffer horrific injuries as a result of just about every conceivable construction defect, building code violation, and failure to use the slightest degree of care in maintaining premises.
In many premises liability cases, inspection of the injury location is the defining moment of the case. The attorney brings his or her wealth of experience to the scene to evaluate the conditions, and equally important, the retained experts conduct their scientific testing. The vast majority of trial lawyers appreciate the importance of site inspections; however, the need to conduct inspections immediately is often lost. Trial lawyers must do everything possible to secure their inspection as quickly as possible, which may dictate the strategy of their representation. In many cases, the failure to conduct an immediate inspection may jeopardize crucial evidence or even doom the case altogether.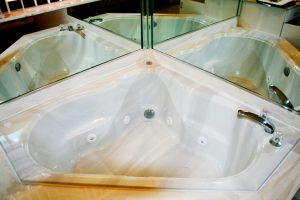 Take for example a case our law firm recently resolved involving a negligently maintained bathtub surface at a Days Inn hotel. Our client turned on the water, took one step onto the tub surface, and slipped immediately, resulting in a significant hip fracture. Our client reported to us that the shower surface was so slippery it felt like she stepped onto ice. She explained that the anti-slip coating on the surface appeared to be excessively worn and neglected. By the time the client contacted us, weeks had already passed, and the bathtub surface remained in service for other guests. Under the law, we would not be able to arrange an expert inspection of the tub until a lawsuit was filed. Accordingly, we refused to delay by trying to resolve the case without litigation. We immediately filed our lawsuit and, with the lawsuit, served on the hotel a Notice of Inspection for the earliest possible date the rules of procedure allowed. Later, when the hotel's attorneys asked to postpone the unilaterally scheduled inspection, we respectfully declined in the interest of our client. The inspection proceeded just weeks after we were retained, and our expert engineer confirmed the hotel's failure to comply with industry standards for slip resistance. The most crucial evidence in the case was preserved, and the hotel ultimately settled with our client for $675,000. Had we not aggressively pursued an immediate inspection, the hotel would have had a valid argument that a later inspection would not be representative of the conditions at the time of our client's fall due to "months and months" of continued wear and tear by continued use, scrubbing, cleaning solutions, and so on.