MIAMI, March 3, 2023- Boris and Lydie Lavenir's 19-month-old daughter, Enora, died while staying at an Airbnb in Wellington, Palm Beach County, Florida, in August 2021. The autopsy determined Enora died of Acute Fentanyl Toxicity which established that the toddler came into contact with a lethal dose of Fentanyl left behind at the Airbnb.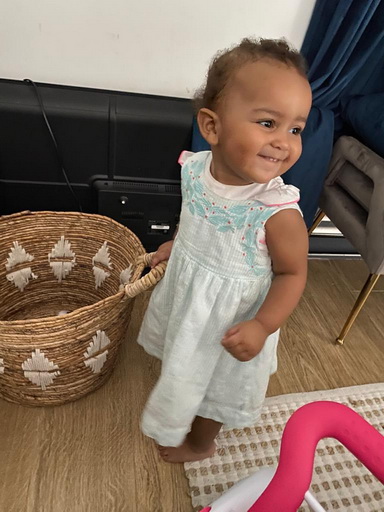 On August 6, 2021, Lydie, Boris, and their five children, including 19-month-old Enora, were visiting Florida for a family vacation. The Lavenir family booked a home on Airbnb located in Wellington, Florida. Upon arrival, they were greeted by co-Defendant Timpy who gave them access to the home.
After a quiet evening in the house, Enora spent the following morning playing throughout the house with her siblings. At around noon, Enora and her older sister laid down on the bed they were sharing to take a nap. When Mom checked on Enora later that day, she found her unresponsive, not breathing, with foam on her lips.
At the time it was unknown to the parents and to Police that Enora had come into contact with Fentanyl at the house. The medical examiner detected a lethal level of Fentanyl in Enora's blood and determined that her cause of death was Acute Fentanyl toxicity. Toxicology readings indicated an extremely rapid death after ingestion, ruling out the possibility that Enora came into contact with Fentanyl anywhere else but inside the Airbnb rental.
Widespread Drug Use in Airbnb Rentals
The lawsuit alleges that Airbnb has known for years that drug use is prevalent in its properties, including those same properties that are rented out to families with children and infants. For years Airbnb's platform has been used by guests to do drugs in its rentals, as well as organize unchecked and uncontrolled parties where drug use occurs through its property sharing services.
Through its website's community discussion boards, where hundreds of posts sound the alarm on drugs being used, sold, manufactured, and left behind in Airbnb properties, the complaint alleges that Airbnb was well-aware that the nationwide Fentanyl crisis had all but spilled over inside its rentals.  It further alleges that Airbnb knows that Fentanyl (a synthetic opioid that is 100 times stronger than morphine) is being used and found in rentals, and that it creates a fatal risk to unaware guests, especially infants.
It alleged that, to add insult to injury, Airbnb gives unsuspecting guests a false and misleading sense of safety and security when it advertises and promotes rentals that follow Airbnb's "enhanced cleaning process" which is woefully insufficient to decontaminate a rental from fatal Fentanyl.  Not only does this "enhanced cleaning process" fail to remove all potentially fatal drugs from an entire property, but Airbnb does not even check whether hosts clean their properties in the first place.
Despite Airbnb's alleged knowledge and the existence of its purported "global team of safety and security experts [with] a full range of safety practices," the lawsuit criticizes Airbnb for voluntarily turning a blind eye to its systemic problem, failing to even warn guests and parents of the known risks of fatal drugs like Fentanyl they may encounter in their rentals.  Lastly, the complaint alleges that Airbnb fails to warn guests about rentals on its platform that have hosted parties in the past, or about rentals where police has been called following criminal activities or for being used as a proverbial "crack house."
Attorneys Thomas Scolaro and Adam Rose of Leesfield Scolaro are representing the family with with co-counsel Christian Schoepp.
A copy of the complaint can be viewed here.
For media inquiries, contact Victoria Shannon at 631-525-3394 or via email at Victoria@augustprny.com