Miami Beach Police Department are currently investigating two cases of sexual assaults that occurred last week at the Fountainebleau. As crucial a priority security in hotels, motels and resorts in Florida should be, our negligent security lawyers and inadequate security attorneys' experience indicates security in hotels is severely lacking and more often that not contributes to guests becoming victims to sexual assaults.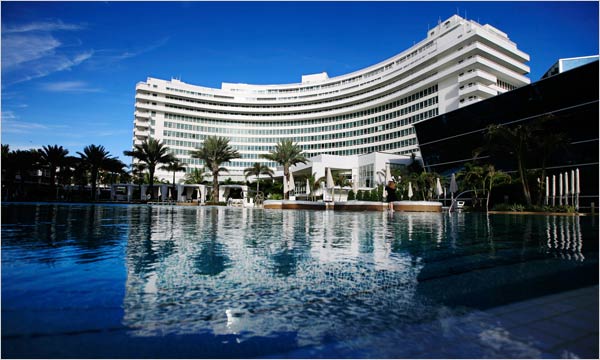 Over the last four days, two guests staying at the Fountainebleau were sexually abused and assaulted. The first victim, a 23 year-old woman, returned to her hotel room and fell asleep on her bed when she was awaken by a naked man who was laying on top of her. The woman fought the man off and screamed for help. The assailant took flight and the victim ran to her sister's guest room next door and called for help.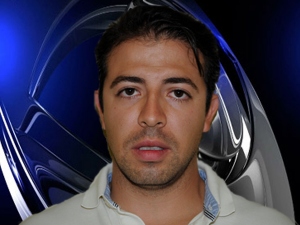 Investigators of the Miami Beach Police Department reviewed the surveillance camera footage and had sufficient evidence to arrest the alleged assailant, Rafael Munguia, 26, who was also staying at the hotel at the time. The surveillance footage showed Munguia leave the victim's hotel room naked and run to his own hotel room. On the evening of the assault, the Police arrested Munguia on charges of rape, and he confessed to raping the young woman less than 24 hours later.
The second assault occurred by the pool area of the Fountainebleau. At around 2am, the victim's boyfriend left the victim by herself for less than a half hour. When he returned, he saw a man on top of his girlfriend. The subject had his pants down and was physically grinding on the woman in a sexual manner. Two hotel employees witnessed the male subject run off the hotel's property wearing nothing but a pair of underwear and carrying clothes in his hands.

The Police is still currently investigating this second assault according to Miami Beach Police spokeswoman Vivian Hernandez.
Leesfield Scolaro has represented countless victims who were sexually and physically assaulted in hotel rooms by other guests, or trespassers. Our negligent security attorneys have recently resolved a case where a hotel chamber maid was beaten and raped by a trespasser resulting in a seven figure settlement.
Read more here: Thomas Scolaro obtains $1,045,000 settlement for young woman raped at hotel in Key West
We recently reported on potential new laws that legislators throughout the country are looking at in order to buttress security in hotels: Sexual Assaults of Hotel Maids due to Lack of Security
Currently, we are representing the victim of another sexual assault which occurred at the Miami's Downtown Hilton.