Aaron Deveau is currently on trial, facing criminal charges including motor vehicle homicide by negligent operation, negligent operation of a motor vehicle, being an operator under 18 using a mobile phone, being an operator reading or sending an electronic message, driving over marked lanes, and two counts of negligent operation and injury from mobile phone use.
This Massachusetts criminal case could be the first landmark case in the controversial topic of texting while driving, after the 17 year-old-teenager, Deveau, collided head-on with a pickup truck on Feb. 20, 2011, and killing 55-year-old Donald Bowley.
Had this accident occurred in Florida, Aaron Deveau would be freely walking down the streets of the Sunshine State with the comforting knowledge that he will never face criminal charges. The victim's family on the other hand would only have a civil remedy against the negligent teenager.
In 2010 the state of Massachusetts has passed a law banning the use of mobile phones while operating a motor vehicle. A contrario, Florida is one of only six states in the country which continuously refuses to ban the practice of texting and driving. In fact, this year marked the 7th year in a row that the Florida legislature could have voted on a total or partial ban of the use of handheld mobile phones while driving and adjourned without producing a single distracted driving law.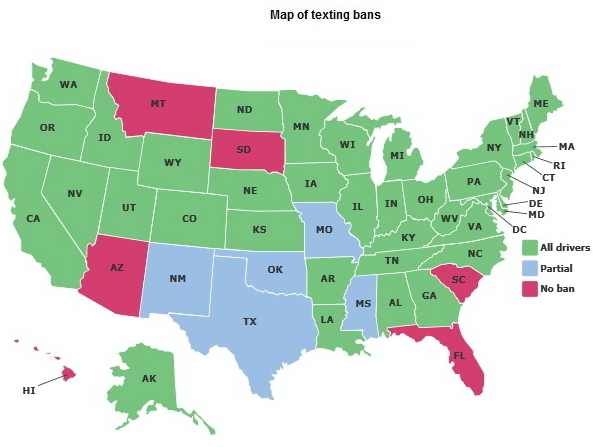 Ira H. Leesfield, as Senior Managing Partner of Leesfield Scolaro, has continuously been an advocate in favor of a total ban of the use of mobile phones when driving a motor vehicle. Recently, Ira Leesfield highlighted the main concerns and legal theories under which plaintiffs could attempt bringing civil cases against negligent drivers who caused injuries while using their cell phone: Driving + Cell Phones = Bad Call.
In an article published in the Miami Herald, Texting and driving a costly business risk, Ira Leesfield warned the corporate world of the dangers of having employees driving and using their cell phones. In 2007, an article published in the American Bar Association's The Brief, Tort Trial & Insurance Practice Section, in which Ira Leesfield analyzes and discusses remedies and tactics for handling motor vehicle collision cases arising from cell phone use and distractions. This article can be downloaded here.

Flying in the face of the Florida Legislature's continued arrogance in ignoring how the majority of other states have placed a ban on texting while driving, a recent poll showed that a 71% majority of Floridians support ban on texting while driving. Some members of the House have justified their reticence in passing a total or partial ban by claiming that there are "personal liberties concerns".
In the end, much like what transpired after the carbon monoxide tragedy that occurred in Key West, it will take a horrific accident and the death of one or more innocent victims for Florida legislators to pass a ban on texting and driving.
A life that can be saved with the passage of a law today, will have to be sacrificed in the name of "personal liberties concerns".