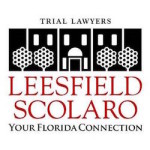 Last month, we provided some tips on avoiding arbitration.
Thankfully, due to recent developments, you might not need that advice – at least when it comes to consumer financial products.
A few weeks ago, the Consumer Financial Protection Bureau, created by the Dodd-Frank legislation in the wake the 2008 financial crisis,  officially recommended a ban on mandatory arbitration and class waiver clauses in consumer financial products contracts. (See Summary of Proposal at the end of this blog entry.)
The official proposal, spurred by a report and supplemental report indicating how draconian, adhesive arbitration clauses and class waivers are stripping consumers of their rights against powerful corporations, has been brewing for some time. But the bureau's decision to officially recommend the proposal is monumental—game changing—for consumers of financial products, i.e., pretty much everybody. Class-action litigation is the only method for keeping corporations from bilking a small amount of money from a large amount of people. This proposal would reinvigorate those rights. It only applies to consumer financial products—banking transactions, mortgages, payday loans, etc.—but that is a large chunk of the crucial contracts we enter into on a daily basis, and it's a rare win for consumers, who have been beaten down by pro-business rulings on arbitration issues for decades.
You can do your part to help the cause. The proposal currently is in what is called a "comments period" wherein the bureau is fielding input from the public. You know the banks will pay their lobbyists millions between now and the end of the comments period to try to thwart this common sense plan. Don't let them! Contact the Consumer Financial Protection Bureau and let them know you support the proposal by:
Email: FederalRegisterComments@cfpb.gov. Include Docket No. CFPB-2016-0020 or RIN 3170-AA51 in the subject line of the email.
Electronic: http://www.regulations.gov. Follow the instructions for submitting comments.
Mail: Monica Jackson, Office of the Executive Secretary, Consumer Financial Protection Bureau, 1700 G Street, NW., Washington, DC 20552.
Hand Delivery/Courier: Monica Jackson, Office of the Executive Secretary, Consumer Financial Protection Bureau, 1275 First Street, NE., Washington, DC 20002.
A Summary of the Proposal
First, the proposed rule would prohibit covered providers of certain consumer financial products and services from using an agreement with a consumer that provides for arbitration of any future dispute between the parties to bar the consumer from filing or participating in a class action with respect to the covered consumer financial product or service. Second, the proposal would require a covered provider that is involved in an arbitration pursuant to a pre-dispute arbitration agreement to submit specified arbitral records to the Bureau.