This morning at approximately 6:00 a.m., an off-duty firefighter was involved in a motorcycle accident with another motor vehicle at the intersection of US-1/South Dixie Highway and SouthWest 22nd Avenue, less than 400 years from Leesfield Scolaro' offices in Miami, Florida.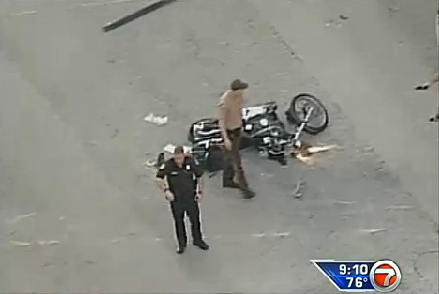 Little information is known at this time, other than the person riding the motorcycle was seriously injured and transported to Ryder Trauma Center at Jackson Memorial Hospital. His status is unknown. The other person involved in the crash is reportedly cooperating with the responding Miami-Dade County Police officers.
Collisions between a motorcycle and a car are among the deadliest and more catastrophic traffic accidents. In Florida, there are on average 380 motorcycle accident fatalities every year since 2000. Each year In 2006, 2007, and 2008, there were over 500 motorcycle deaths.
Florida law allow a person of 21 years of age to ride a motorcycle without wearing protective headgear securely fastened like a helmet if covered by an insurance policy providing for at least $10,000 in medical benefits for injuries incurred as a result of a motorcycle crash. Florida is one of two states with such lenient helmet laws, with the State of Michigan.
A 2011 report from the Governors Highway Safety Association ("GHSA") compared motorcyclists traffic fatalities by State. The conclusion and number one recommendation was the passage of a universal helmet law to prevent unnecessary catastrophic and fatal accidents on US roadways: "Helmets are by far the single most effective method to prevent motorcyclist fatalities and serious injuries. NHTSA estimates that helmets saved 1,829 motorcyclists' lives in 2008 and that 822 of the unhelmeted motorcyclists who died would have survived if they had worn helmets."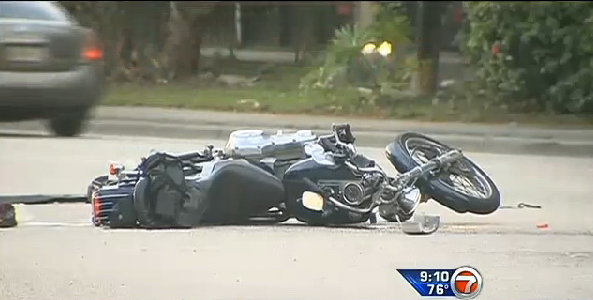 Florida used to have a universal helmet law which made mandatory for a motorcyclist to wear a helmet at all times, regardless of age or insurance. In 2000, Florida repealed its universal helmet law, and as a result, motorcyclist fatalities increased by 81%.
"Enacting universal helmet laws is the quickest and most effective method to increase helmet use and reduce motorcyclist head injuries and fatalities." -GHSA