A landowner owes two duties to its business invitee: (1) he must use reasonable care to keep his premises in a reasonably safe condition; and (2) he must give the invitee warning of concealed perils which are or should have been known to him, and which are unknown to the invitee despite the exercise of due care. Furthermore, a landowner is liable for injuries caused by inadequate lighting in that the lighting failed to show the true size, shape, and height of curbing over which patron tripped.
Recently, Leesfield Scolaro resolved a personal injury claim on behalf of a Canadian tourist who sustained massive facial injuries when he tripped and fell face-first on the corner of a sidewalk in Palm Beach County. The incident was caused by the lack of illumination, which at the time, should have been in operation.
A local ordinances provides in part that minimum-maintained lighting shall be provided from dusk until thirty (30) minutes after the termination of business each operating day. According to records from the ambulance company and testimonies gathered from the witnesses, the incident occurred well after duck, at a time where multiple lighting poles should have been in operation. There were not.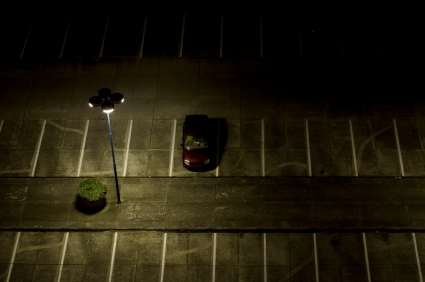 As a result, this Canadian tourist, who was unfamiliar with the premises at dusk, tripped over an unlit obstacle and fell forward. He sustained multiple fracture to his nose and orbital bone which have caused life-altering and debilitating changes in his life, and personality. This claim was recently resolved before trial for $262,500.
The aggressive representation by Leesfield & Parters allowed to establish multiple failures on behalf of the defendant owner including:
Failure to provide adequate lighting to the premises so as to ensure the safety of business invitees
Failure to inspect the premises regularly and to maintain the premises so as to protect business invitees from encountering dangerous and hazardous conditions
Failure to inspect the lighting and lighting poles of the premises regularly
Violation of multiple local ordinances and Florida Statutes requiring minimum0maintained lighting at certain hours of the day

This situation is unfortunately all too frequent. In 2011, Florida was visited by over 84 million tourists. While most visitors spent a safe vacation, some do get injured, or killed, while visiting the Sunshine State all too often.
To raise awareness of this fact and assist out-of-state attorneys whose clients become injured while visiting the State of Florida, Ira H. Leesfield was instrumental in creating the "Resort Tort Litigation Group" of the American Association for Justice. Ira H. Leesfield is the current chairman of the group, which is set to meet again in July in Chicago, IL.